280 Steps – the sad demise of a cherished indie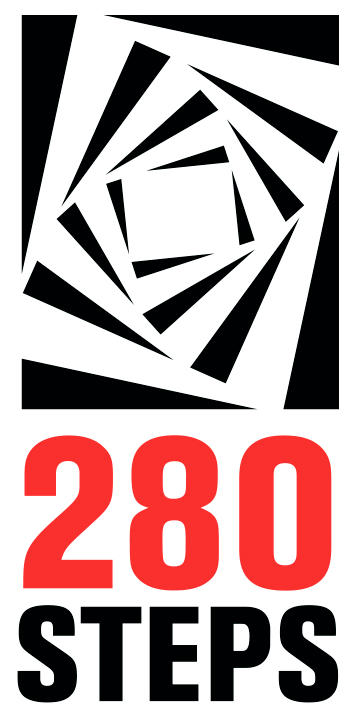 While it's never a resounding shock to hear of an independent publishing company shutting down, it was nevertheless a pretty hefty kick in the teeth to hear about the recent closure of 280 Steps.
This savvy and ambitious indie launched in 2014, specialising in a range of crime fiction from hardboiled noir to mysteries and thrillers. As well as publishing established writers and re-issuing out-of-print pulp classics from around the globe, it made a sterling effort to scour the shadows for the rising stars, the fresh new voices that would inspire the next generation.
And boy did those new voices come; Eric Beetner, Andrew Nette, Jake Hinkson, Josh K Stevens, Rob Kitchin and Eryk Pruitt among them, lighting up the contemporary crime fiction scene with their crisp, gritty stories that gorged readers' appetites for original themes that defined the times.
Not only was the writing taut and absorbing, the books came wrapped in dishy, retro cover art that 280 Steps made its mantra. They didn't just stick to novels either, never afraid to take a punt on short story collections and novellas, in traditional and e-book formats.
The 280 name was a reference taken from Raymond Chandler's 1940 novel Farewell, My Lovely, the second outing of iconic LA private eye Philip Marlowe. "It was a nice walk if you liked grunting. There were two hundred and eighty steps up to Cabrillo Street."
Will we see their like again? Well there's a few small indie publishers that carry the same ideals still about or have recently come aboard (All Due Respect, Down and Out Books, Fahrenheit Press – the latter's savoir-faire use of social media is a particular standout delight), and hopefully more still will emerge, but there's no doubt that the fall of 280 Steps leaves a gaping hole.
It comes off the back of another crime indie loss, Blasted Heath, the digital publisher in Scotland that shut up shop in March after a proud six-year run. The publishing industry is always changing; patterns are forever emerging and disappearing – it's just a shame to see so many important creative businesses and talented writers fall victim to economic woes.
In today's cut-throat world of big-boy spending power, retail domination by the (very) few and, it has to be said, people's buying habits, especially here in the UK where many people's idea of doing their bit for the publishing trade is splashing out on a celebrity autobiog or cook book for a relative's Christmas present, there's not much room for bold publishers to open their doors to unsolicited submissions, follow their gut, put their faith in unheralded names and release outstanding material.
At least everyone behind the 280 Steps venture can claim they did that.